Ocaliss Hair Straightener Brush, for Home Pro Salon
Anion Health Care for Hair: Ocaliss mini hair straightener comb with ceramic oil immersion deep into every hair and hair scalp to help to smooth hair scales, take away frizz and flyaway, make our hair straight, smooth, shiny and polish finish after a long time using. Meanwhile, it would always keep our hair with moisture thanks to innovative Moisture Protect technology.

3 Temp Setting: Ocaliss electric hot comb has three Temp Setting for different hair type:320°F, 356°Fand 392°F. For Fragile/soft thin Hair, 320°F will be the best choice(Down light). For normal healthy&fine hair, 356°F will be better(Middle light). For coarse&thick hair, we'd better to have 392°F(Up light) to handle with them.

30S Fast Heating: Ocaliss hair straightener comb support heat up with 30s, no need meaningless waiting and waste precious time.

Anti-Scald Hot Comb: Ocaliss mini hair straightener brush support contact skin directly without any burn.

Perfect Hair Styling Tool: For Female-Ocaliss straightener with comb support straighten hair by combing hair through PTC HEATING FLAT TOOTH; Volumize hair root by combing hair from 1/3 hair to root. For Male-Ocaliss hot comb good for beard straighten and removed beard tangle easily while the comb only one inch wide, perfect for male's beard volume; Also perfect for slicked-back hair styling. For children, it would be prefect for them straight mess hair and looks more confident at school.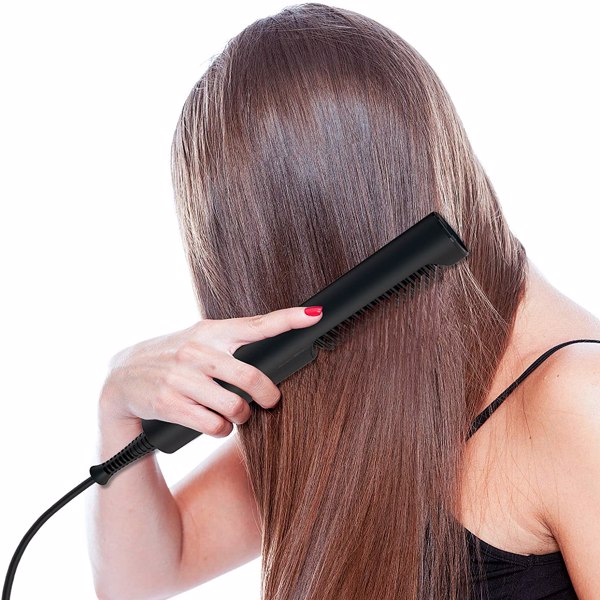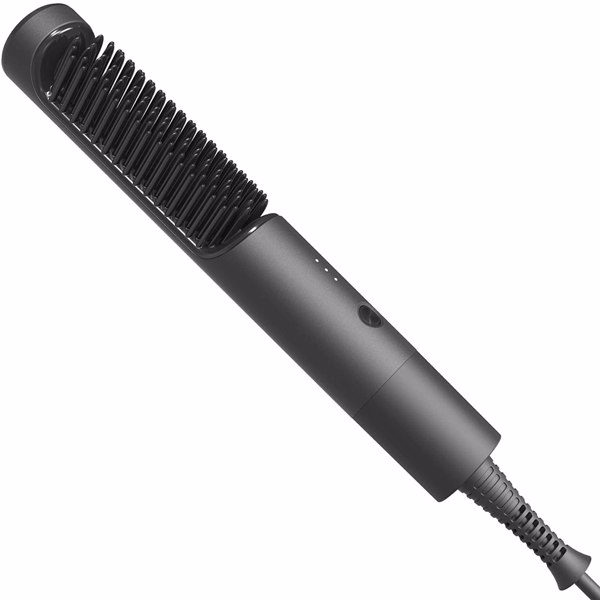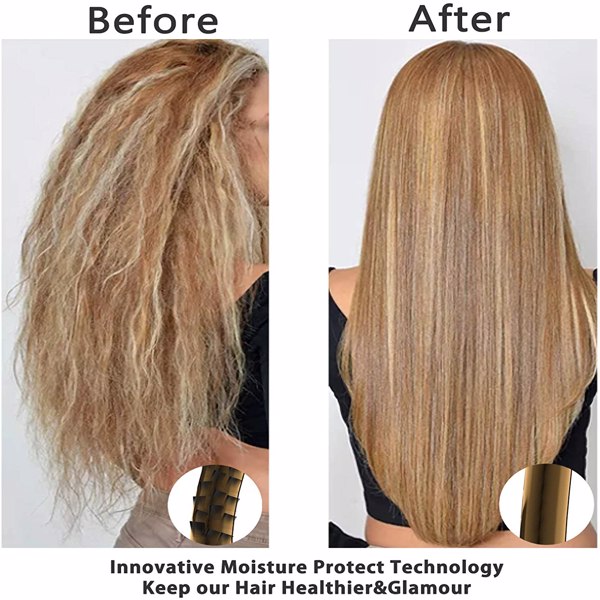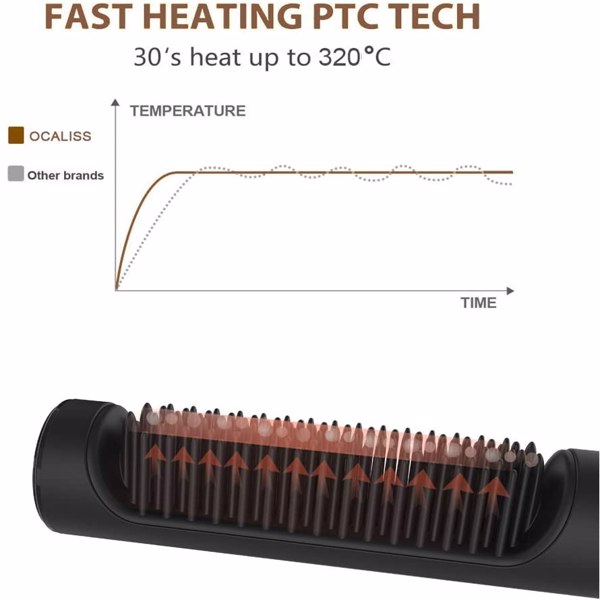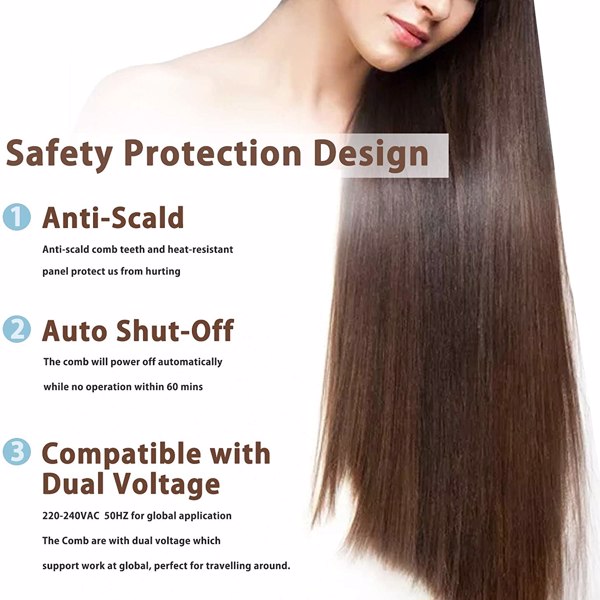 Logistics Unreachable Areas:
These 9 areas are remote areas, and the logistics company cannot deliver goods temporarily. Please avoid use these areas as the delivery address.
1. The remote State
(1) PUERTO RICO (PR)
(2) HAWAII  Hawaii (HI)
(3) VIRGIN ISLANDS (VI)
(4) ALASKA (AK)
(5) GUAM GU (GU)
(6) AMERICAN SAMOA (AS)
(7) NORTHERN MARIANA ISLANDS (MP)
2. The remote U.S. military establishments
AE, AP