110V Portable 7W Ultraviolet UV Disinfection Lamp Power Cord Length 1.1M US Regulations Black
Introductions:
Thank you for visiting our site! We are glad to give you a recommendation of this disinfection lamp. The special lampshade design allows the lamp tube to be partially exposed, which has greater sterilizing power and is also convenient for wiping the lamp tube. Used in personal daily necessities, chopsticks, spoons, cutlery, telephones, desks, toilets, public places, cars, etc, to avoid the harm of germs and bacteria. After it is lit,it will produce a trace amount of ozone.It is harmless to human body.Vilet light is strong,so please wear gloves,masks and anti-uv goggles when using. Wanna place an order here? No more hesitation!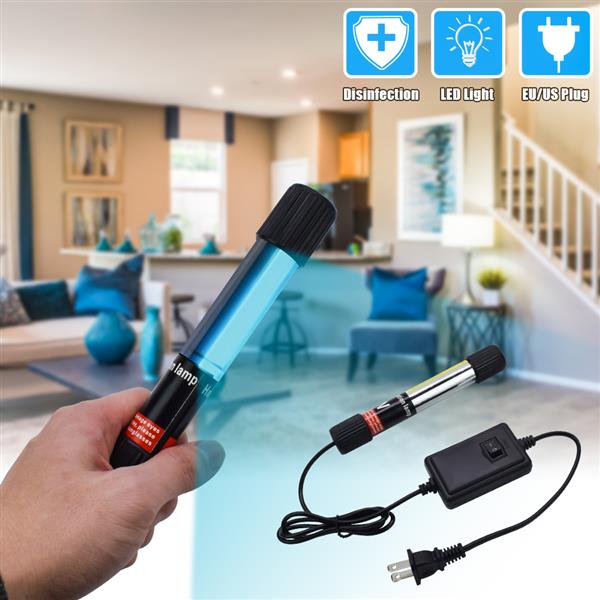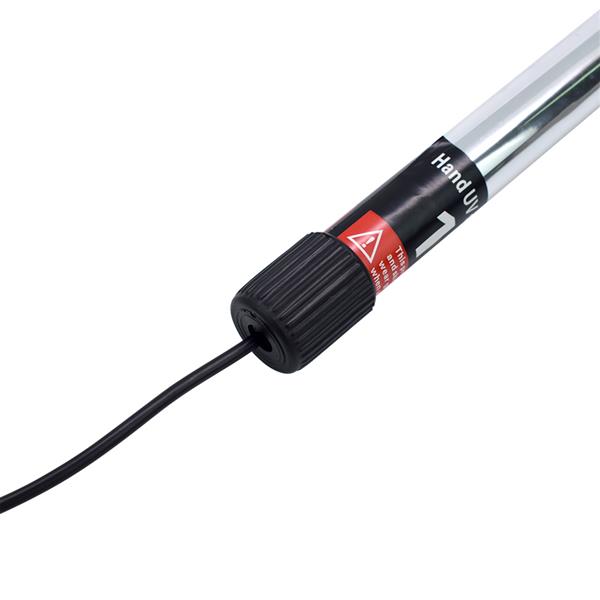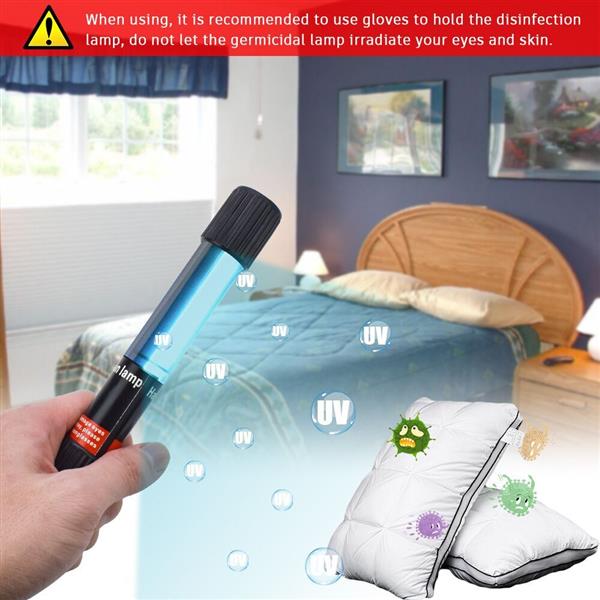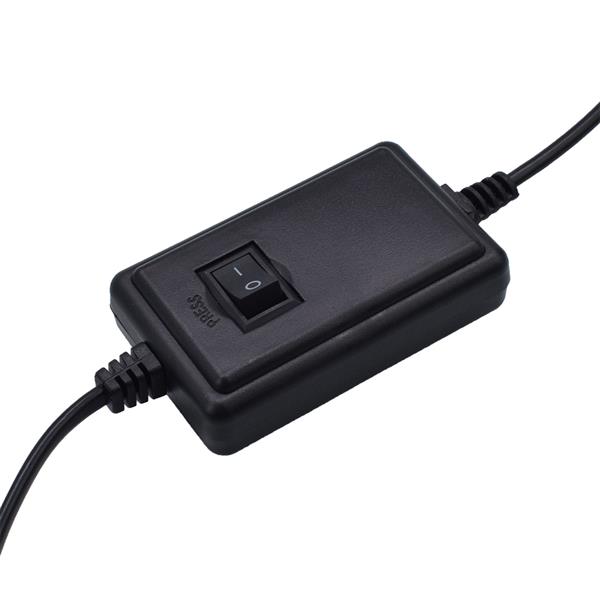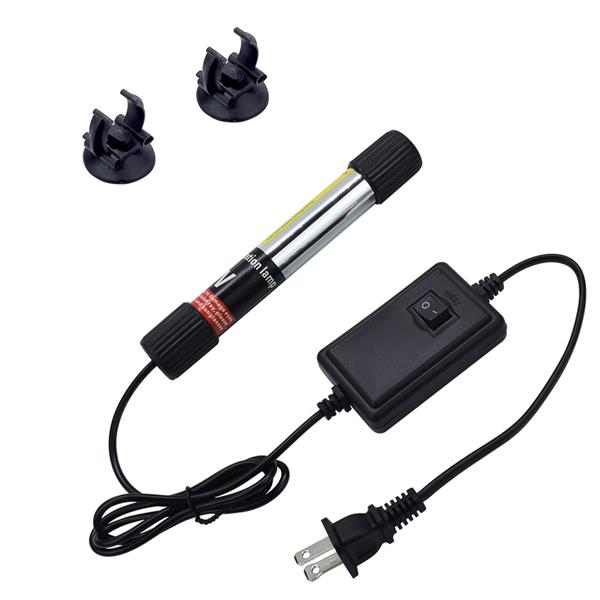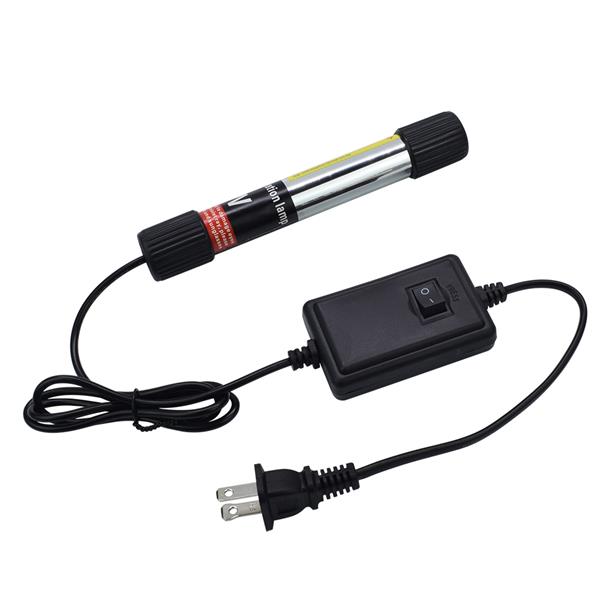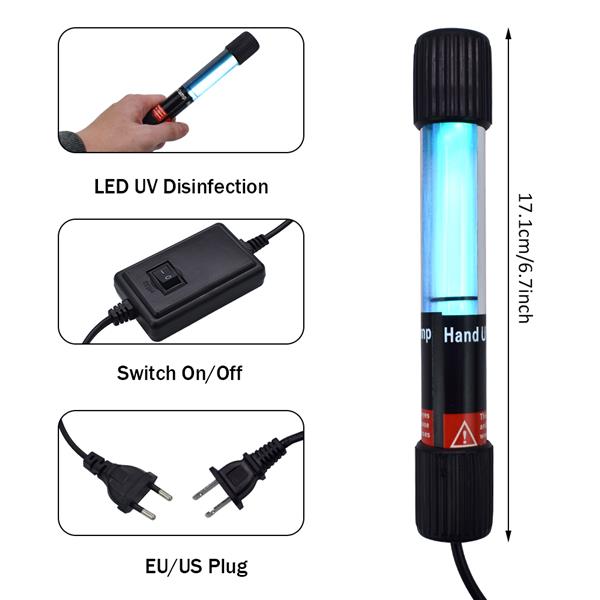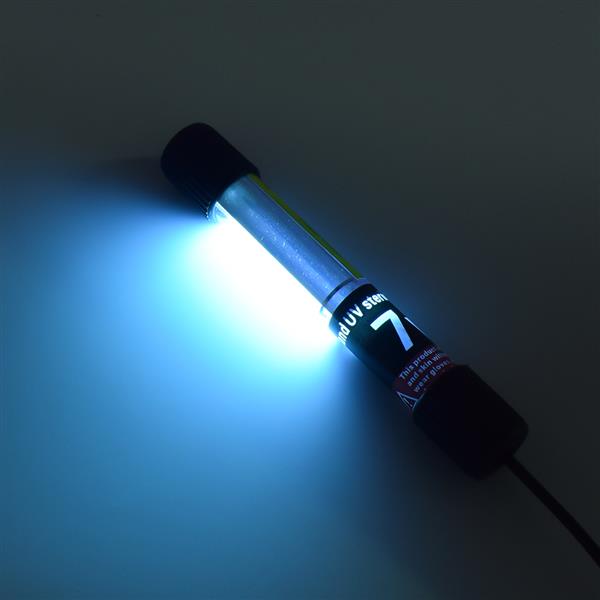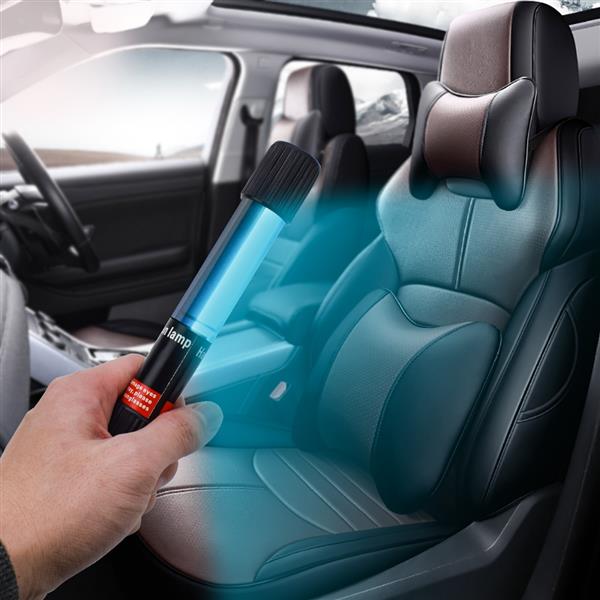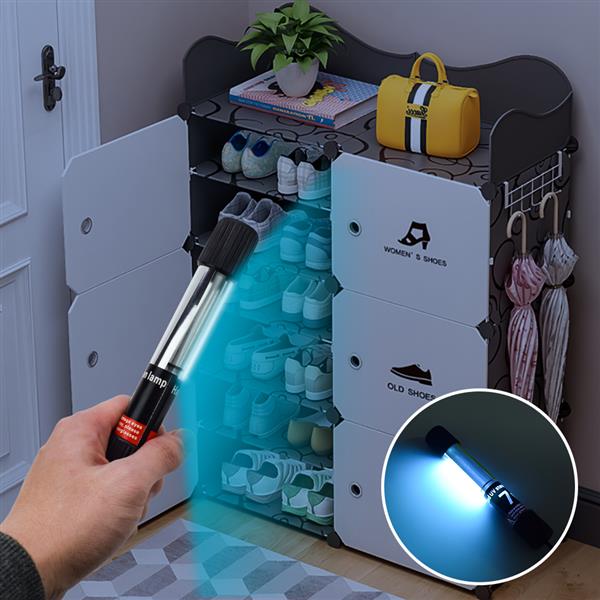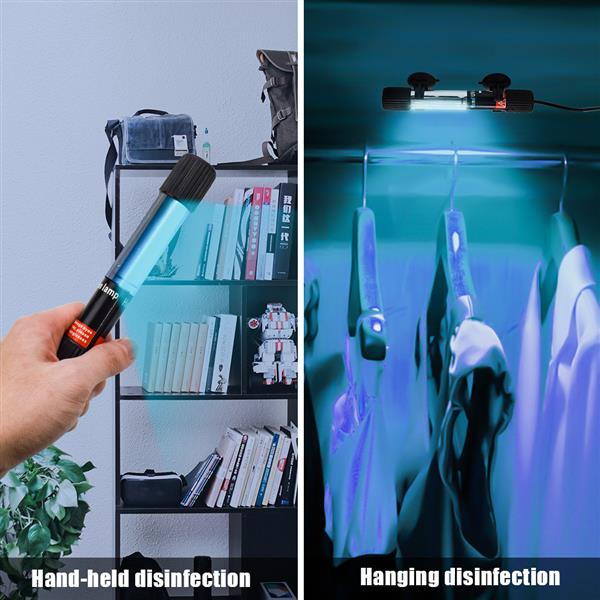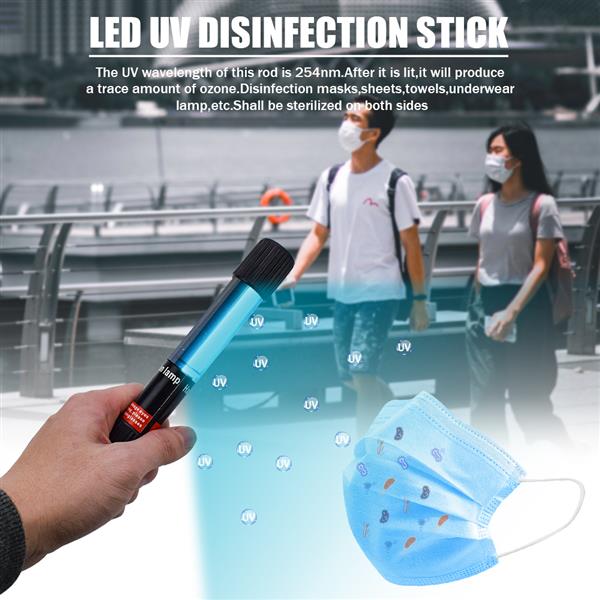 Logistics Unreachable Areas:
These 9 areas are remote areas, and the logistics company cannot deliver goods temporarily. Please avoid use these areas as the delivery address.
1. The remote State
(1) PUERTO RICO (PR)
(2) HAWAII  Hawaii (HI)
(3) VIRGIN ISLANDS (VI)
(4) ALASKA (AK)
(5) GUAM GU (GU)
(6) AMERICAN SAMOA (AS)
(7) NORTHERN MARIANA ISLANDS (MP)
2. The remote U.S. military establishments
AE, AP